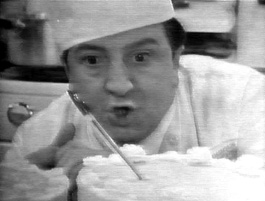 Carlos finds his new creation has an extra bit added - one of Sandy's wayward biro's.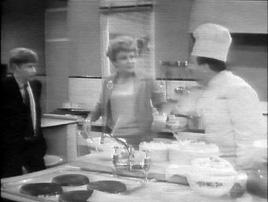 He decides to return it to its former owner, or insert it into its former owner.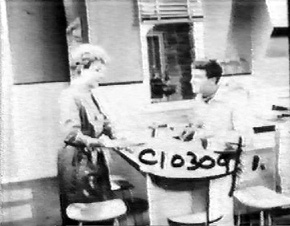 Very early still taken in the original kitchen.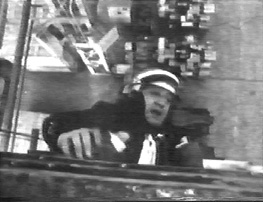 Carlos about to fall to his doom after fighting his evil twin (honest!).