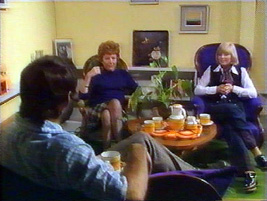 No, it's not Abigail's Party, it's Jill's! Note back of Stan, father of Sarah-Jane.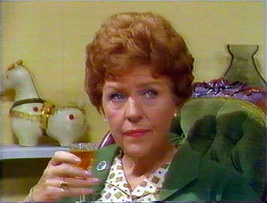 Meg and a sherry - how sophis! What on earth is that on the shelf behind her?!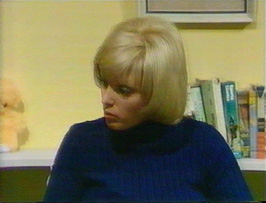 ...yup, Jill desperately needs "Changing Rooms" to be invented!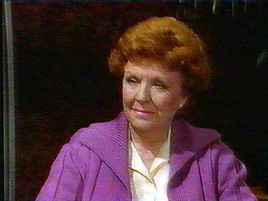 One of Nolly's final scenes. Bet she didn't have to practice that loathsome withering room too much!